Watch the webinar below: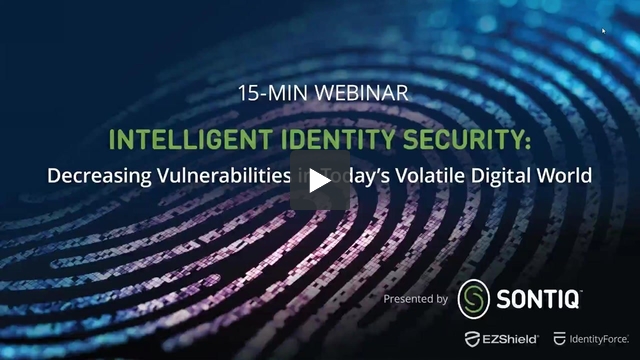 Complimentary eBook: Protecting What Matters Most v3
A reimagined third edition of Protecting What Matters Most: Trends & Insights to Keep You Less Vulnerable! Sontiq and its trusted brands, EZShield and IdentityForce, distill 50+ research findings into meaningful content and recommendations. Download here.
Identity Theft Protection for Businesses
You can also learn more about our Free Business Trial here.
Sontiq Explainer Video
Watch this 2-minute video to learn about Sontiq's brand story and the unification of two identity protection and cybersecurity powerhouses, EZShield and IdentityForce.